Emmanuelle Caplette Made Her Debut At The Age Of 9 Years Old When Joining A Local Drum And Bugle Corps. For Eight Years She Played Snare With Different Corps From Quebec.
It Is During These Years That She Won Many Awards Including First Place At The Provincial Individuals Championship In Quebec, Four Consecutive Years In A Row!
In 2001 She Studied At Drummondville College And Participated At The "Cégep En Spectacle". She Won The Prestigious Award Of L'OFQJ ( Office Franco Québécois Pour La Jeunesse) With Her Duo Drummologue, And In 2002, They Opened The Montreal Drum Festival.
In 2003 She Was Chosen To Represent Drummondville College In A Rising Star Contest At The Montreal Drumfest. Following Her College Diploma She Decided To Continue Her Studies At The University Of Montreal In Pop/Jazz Interpretation With Paul Brochu. At The End Of Her First Year At The University Emmanuelle Was Hired By The Troop Cavalia, (For The American Tour) Which Was Composed By Michel Cusson.
Some Big Opportunities Started For Emmanuelle In 2007 With The Realization Of Her Objectives, She Got The Opportunity To Play Drums On Some TV-Shows (Jutras Awards, Just For Laugh Festival, Broco Show, Belle Et Bum…) And Go On Different Tours, With Several Pop Artists In Quebec. Frankfurt Musikmesse In Germany, La Rioja In Spain, Drum Ladies Fest in Italy, Switzerland Drum Festival And The Bag Show In France (Tout Simplement). And Has Led Workshops In Canada And Europe..
Since May 2013, Emmanuelle Joined Andy Summers Formerly Of The Police, In His New Band "Circa Zero". Their first show was at El Rey Theater in LA on July 25th. After that, Circa Zero Performed at Shanghai Rolex Master In China in October 2013. Ils ont également performé au Shanghai Rolex Master en Octobre 2013.
Since 2013, Emmanuelle is on tour with Stephane Rousseau (French Comic Guy). She's the drummer and musical director. The tour is around Canada and Europe. In Fall 2014-2015, Emmanuelle was The Drummer in a TV Show on TVA Channel: "Sur Invitation Seulement".
Emmanuelle Is A Freelance Musician and She's Always Ready To Play Music All Around The World! Stay Tuned For Her Next Projects!!!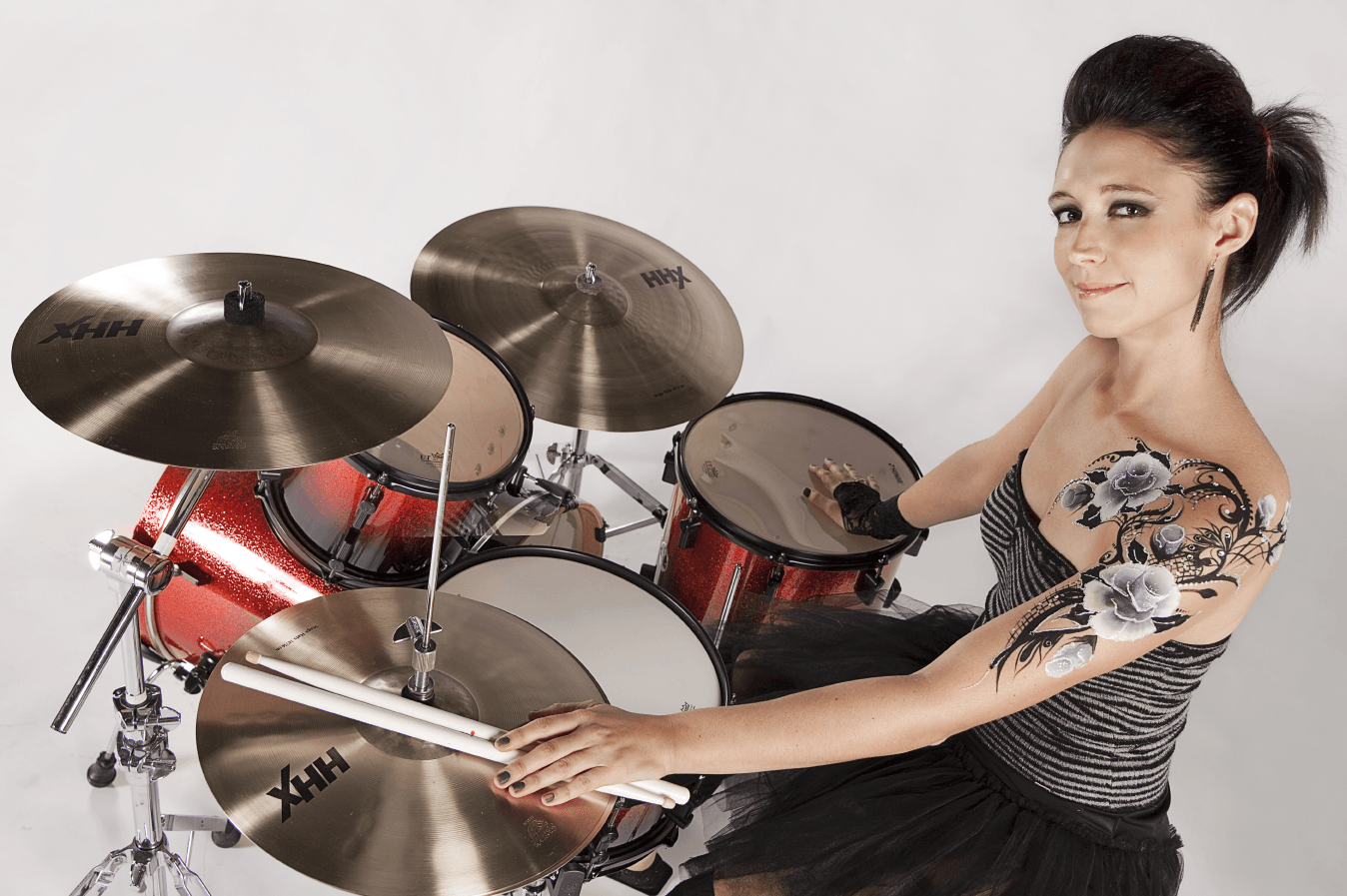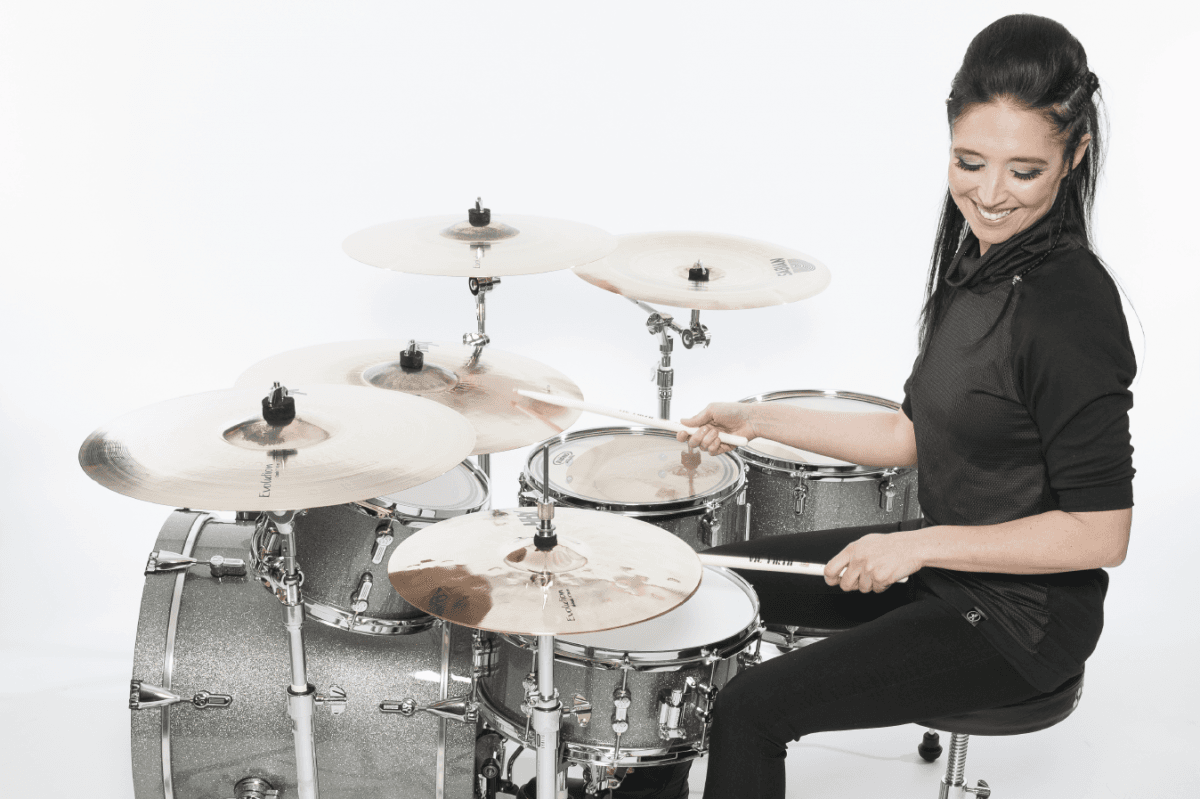 Emmanuelle Caplette is sponsored by several brands in the industry, here are a few..